Nicholas Moore
Nicholas Moore was appointed Chair of the FRAA on 15 September 2021 and will serve a five‑year term.
Nicholas Moore is a former Chief Executive Officer of Macquarie Group Limited. He retired in 2018 after 32 years at Macquarie, including 10 years as CEO.
Nicholas has a Bachelor of Commerce and a Bachelor of Laws from the University of NSW (UNSW). He was admitted as a solicitor and is a Fellow of the Institute of Chartered Accountants. In 2017, Nicholas was awarded an Honorary Doctorate in Business from UNSW.
He is Chair of Screen Australia, The Centre for Independent Studies, The Smith Family, Willow Technology Corporation, the National Catholic Education Commission, the Financial Regulator Assessment Authority and the Markets Taskforce Expert Advisory Panel (within the Commonwealth Treasury) and Aldus Group. He is a member (and former Chair) of the UNSW Business School Advisory Council, a non‑executive director of QBiotics Group, and a member of the Council of the National Gallery of Australia.
In November 2022, Nicholas was appointed Special Envoy for Southeast Asia by the Commonwealth Government.
Nicholas was previously Chair of the Sydney Opera House Trust, PCYC NSW, and has held directorships at Sydney Airport and Hills Motorway.
Fiona Crosbie
Fiona Crosbie was appointed as a member of the FRAA on 21 March 2022 and will serve until 14 September 2026.
Fiona is the Chair of the law firm Allens and a senior partner in its Competition, Consumer & Regulatory group. She specialises in ACCC merger clearances, and competition and other regulatory investigations and litigation.
Fiona is a former Chair of the Competition and Consumer Committee of the Law Council of Australia.
Fiona has a Bachelor of Arts and Bachelor of Laws (Hons) from Macquarie University and has a Master of Laws from the University of Sydney which focused on administrative law and competition and consumer regulation. In 2019 Fiona was awarded an Honorary Doctorate from Macquarie University for her contribution to the legal profession. Fiona is a member of Chief Executive Women and in 2021 became a Fellow of the Australian Academy of Law.
She is a Board member of the Children's Medical Research Institute where she chairs the Audit and Risk Committee and sits on the Nominations and Remuneration Committee and the Digital Strategy Committee.
Craig Drummond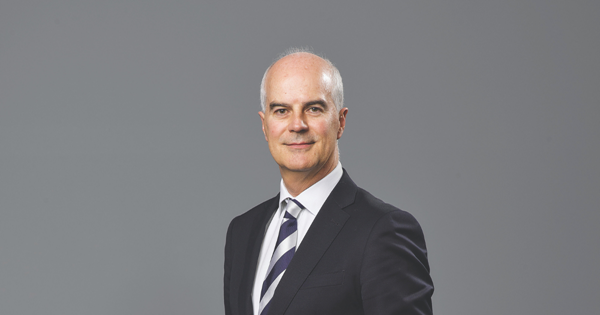 Craig Drummond was appointed as a member of the FRAA on 15 September 2021, and will serve a five-year term.
Craig served as Chief Executive Officer of Medibank from July 2016 to May 2021. Prior to joining Medibank, Craig was Group Executive Finance and Strategy of National Australia Bank (NAB), and Chief Executive Officer and Country Head of Bank of America Merrill Lynch (Australia).
Earlier in his career, Craig worked in equity research at JBWere, and subsequently held roles including Chief Operating Officer, Chief Executive Officer and Executive Chairman of Goldman Sachs JBWere.
Craig is the President of the Geelong Football Club Limited, Chairman of Transurban Co Ltd, Board Director of the Australian Foundation Investment Company Limited, and a Governor of The Ian Potter Foundation.
Craig graduated with a Bachelor of Commerce from the University of Melbourne in 1981. He completed the Advanced Management Program at Wharton University in 2001, and is both a Senior Fellow of the Financial Services Institute of Australasia and a Chartered Accountant.